Planning Move Out Cleaning
Cleaning before moving out
For renters, if you want to ensure the prompt return of your security deposit, it's in your best interest to tidy up after your last box has left the building. For sellers, it's common courtesy to not leave a sty for your buyers.
In both cases, you could hire a cleaning service to come in and take care of your old place. However, if you don't want to spend extra dough on dusting, scrubbing and mopping, here's what you need to do upon moving out.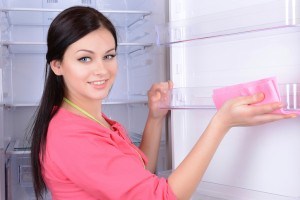 Standard move out cleaning checklist:
Dust (everything)
Clean kitchen appliances
Clean out cabinets
Clean sinks & countertops
Scrub toilets
Scrub shower & bathtub
Wipe down baseboards
Vacuum and sweep all floors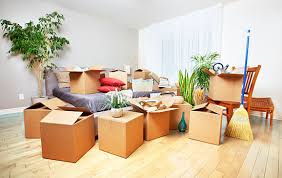 Take One Step at a Time
Before you begin, make sure you have all the cleaning supplies. You will need them for your new home, anyway. You can make cleaners and disinfectants at home using simple ingredients available at home. Here's a list of supplies you may need:
Glass cleaners
Brushes
Disinfectants
Cleaning Cloths
Scrubbers
Duster
Mop
Bucket
Rubber gloves
You may already have most of these things. Next, plan things ahead and clean one room at a time. It is best to start with the most complicated areas such as kitchen and bathrooms, so you have the easier ones left for the end. Also, you need to make sure all your food and other items are stored properly before time.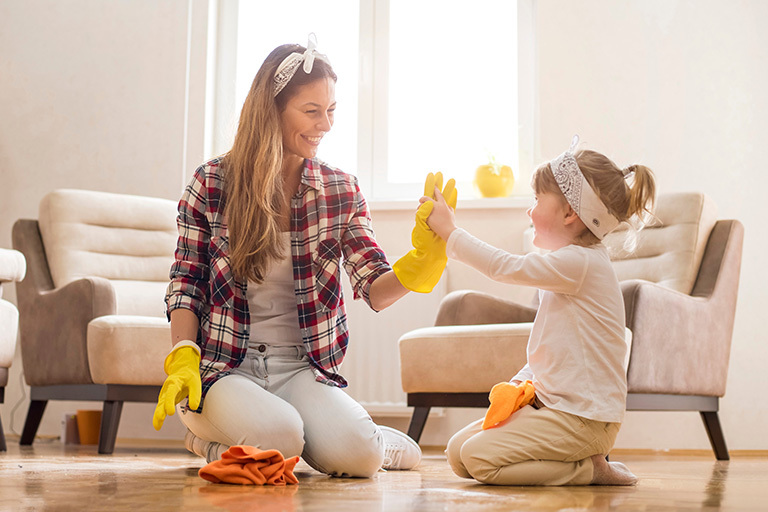 Plan Ahead in the Days & Weeks Before Your Move
Schedule any cleaning tasks around your moving plans
Donate! Clean out items you are no longer using. it means less stuff to move and fewer things to clean
Start by cleaning empty rooms. As long as the door can be closed and the room kept clean, these are great to knock off the list early
Follow the Move Cleaning Checklist below, room by room
Clean areas that are not likely to get dirty throughout your moving plans
Dust blinds and clean windows
Scrub bathtubs and showers
Run the self-clean cycle on your appliances
Clean drawers and cabinets (after packing)
Dust light fixtures, shelves and baseboards
Dust corners and ceilings for cobwebs
Do not clean walls and floors just yet; these are best left until after the move
Before cleaning commences, complete a thorough check to ensure none of your belongings or household items were missed
Check crawl spaces, sheds, garages and other storage areas
Load any items into your vehicle
Take any trash to the curb
Keep cleaning supplies and tools in a box for easy transport
Pick a starting point and move room by room
Save your floors for the last task
Tips from Start to Finish :
1. ORGANIZE YOUR PACKING FIRST
If you've already begun to move boxes to the new place, that's great because the lesser stuff you have in the house, the easier it is to clean. If you're planning to load the moving truck with all your stuff on moving day itself, we've got some suggestions for you. Try to devote one room for storing packed boxes so that the empty rooms can be cleaned first. Even if it means you have to clean one room every day, it beats having to clean the entire house in one day.
2. REMOVE DUST AND COBWEBS FROM CEILINGS
When you start cleaning an empty room, target the ceiling first. If you don't have a long-handled broom, tie an old tee-shirt over your mop and use it to remove cobwebs from ceiling corners and wipe the entire ceiling to remove dust.
3. WIPE WALLS CLEAN
Use the same contraption you made to dust your ceiling, for cleaning your walls. Start from the top and make your way downward as you wipe from side to side. If your paint finish/wallpaper permits, gently rub away stains using a clean, damp cloth. Even if there aren't any obvious stains, using a damp cloth to wipe all the walls will give them more life and look cleaner.
4. SWEEPING AND MOPPING
With all the dirt and dust from the ceiling and walls now settled on the floors, it's time to finish up cleaning the room by sweeping and mopping. Before you start mopping, keep the windows slightly opened in the room for quicker drying, and close other windows as the cross ventilation might blow dust and dirt from other rooms in to the cleaned one.
5. KITCHEN AND BATHROOM CLEANING
Every surface in your kitchen and bathroom will need a good scrubbing to make them look presentable. Leave these rooms for the last of your cleaning as people are likely to go in and out of them until all the packing is done.