Most helpful tips for building a house
Get your plan in place
eccentric widow who thought if she stopped construction on the house, she'd fall prey to vengeful spirits. The house is a labyrinth of stairs that dead-end into ceilings, hallways that grow narrower and narrower until they disappear, doors that open onto two-storey drops. This is what happens when you build without a plan. It's fascinating, but not a very welcoming abode.
Budget more than you expect
No matter how much you think the building process is likely to cost, it's likely to cost more. There could be any number of items that aren't included in the estimate your builder gives you. For instance, your builder is unlikely to include costs such as electrical and gas metres, NBN hookups or window coverings. Items such as landscaping and outdoor concreting, fences and gates, decking and letterboxes might also not be included on the estimate. These are known as finishing costs, and could run anywhere from 15-25% of your budget. You'll also need to take into account site costs, which are the costs associated with preparing your site for construction, and you may also have to pay for planning application fees.
Pick the right builder
This might be one of the most important decisions you make in the home building process. Whichever builder you choose, you're going to be working with them for many, many months. It's important to get the choice right at the outset to head off problems down the road.
There are several factors you should consider when choosing a builder:
Credentials
Make sure your builder is adequately licensed and insured. You'll also want to make sure the builder is a member of Master Builders or the Housing Industry Association (HIA).
References
Check into the builder's past work. Were previous customers satisfied? Don't be afraid to ask the builder for references before you sign a contract. Also, check with the Department of Fair Trading to ensure there are no complaints against the builder you choose. Also, check up on the warranty and service they offer.
Past work
Have a close look at some of the houses the builder has constructed in the past. Make sure the level of quality is high. Also, look into resale data on some of the houses the builder has previously constructed.
Style
In looking into the builder's past work, see that it suits your design style. A builder might be very accomplished at constructing a particular style of home, but if what you want is outside their area of expertise you might be wise to look elsewhere.
Personality
As mentioned above, you'll be working with your builder for a number of months. Make sure you're comfortable with them. Also, make sure they communicate well. If a builder doesn't communicate well with you, it's likely they don't communicate well with their contractors either.
Price
All of this is a moot point if a builder is outside your budget.
Understand your agreement
Carefully read through the contract with your builder to make sure you understand its contents. Make sure you're not taken by surprise by what the construction costs cover and what they don't cover. Make sure includes a cooling off period, and that it specifies a timeframe for construction that suits your needs. Check to see that it includes detailed plans, warranty and insurance information. Also pay close attention to the payment schedule.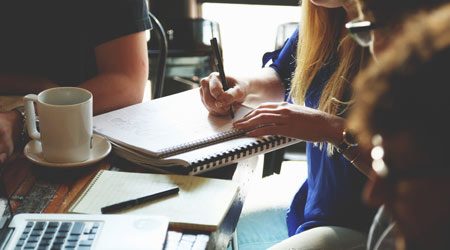 Consumer building guide
The Consumer building guide is a mandatory document issued by NSW Fair Trading. By law, tradespeople must give consumers a copy of the guide before they sign a contract for residential building work worth more than $5,000.
Some building industry associations also provide the Consumer building guide as part of their sample contracts. Contact your industry association for more information about this service.
The content of the Consumer building guide can be reproduced and included as part of home building contracts on the following conditions:
You do not modify the information
The Government logo is not reproduced unless the PDF of the Consumer building guide is reproduced in its original format and without alteration.
Building product bans
A building product ban can be put in place on any or all of a building product's uses if the use of the product could cause serious injury or death. If a ban is issued the reasons for imposing the ban will be specified. A ban may identify specific unsafe uses or all uses of a building product. It could also identify a specific building to which the ban relates.
Investigation and assessment of building products
The Government has the power to investigate building products which may be unsafe for use. Where appropriate, manufacturers or suppliers will be required to have their products analysed or tested to ensure they are safe for use. If a building product is determined to be unsafe, the results of the assessment may be published in the Current notices section below.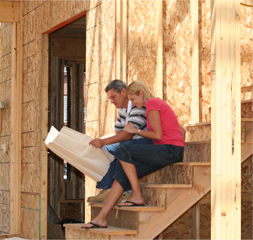 HOME BUILDING GUIDE
CHOOSE WHAT'S RIGHT FOR YOU
From sinks and showers to tiles and tapware, and bricks and benchtops to doors and downpipes, your Home Inclusions cover everything you need in your home from top to bottom. It's all about making a house your home with the small details that are inexplicably you. We offer quality materials, fixtures and fittings to ensure your new Home is something that truly delivers on the term 'house proud'
ADD YOUR HOME UPGRADE PACKS
Getting the home of your dreams does not need to be a restrictive plight just because you are sensibly sticking to your budget. At Homes, we want to ensure that you get as many 'wants' ticked off as 'needs' without overextending yourself financially. With nine Home Upgrade Packs to choose from, we have everything you need and want covered, so you can control how little or how much you want in your new home.
You'll enjoy the award-winning design, excellent service and high-quality results you've come to expect from Homes, at a price that suits your lifestyle. We know that building a home for your family is a big responsibility and it's one we take very seriously. That's why we build your home as if it were our own, with the greatest care and attention to detail at every stage of the project. Our team are there to help you turn a house into a home that lasts your lifetime
What To Expect When You Build A House Yourself
Most new houses are built by a general contractor who, among other things, obtains a building permit, orders materials, hires subcontractors to do the labor, schedules and coordinates the various steps in construction.
If you have even modest ability to plan and organize a few tasks, and to keep a few records, you have all the skills you need to build a house yourself. General contractors must be licensed by a city, county, and state because they are either building a house for hire or building it to sell.
But because you are building a house to live in yourself, you should face no licensing requirement. You should, however, verify this with your local building inspector before committing to the project.
fter pre-construction tasks are completed and building permit is obtained, expect the entire project to take anywhere from four to eight months. The size of the house and complexity of design will determine this more than any other factor.
Negotiating skills, communication skills, and overall people skills are helpful, but by no means mandatory. If you don't have an abundance of these qualities yet, don't worry. You'll acquire them as you go along.
Little Things Not To Forget When Building
As you know there are many things to consider when building a house… here is a compilation of lots of little things you may want to do or at least consider when going through the planning or design process. Including my own experience as well as researched what other buyers did that they loved, or wish they had done
Closet & Organization
Make sure your closet has enough space for both double hung rods, and singles to accommodate long clothes
Full size broom cupboard in pantry or laundry room to hide all the cleaning items out of sight
More closet/linen space than you think you'll need!
Plenty of storage for holiday or seasonal decoration
Cubbies in mudroom with an outlet in each one (may want to consider outlets with USB ports for charging phones, tablets, etc.)
Bath
Outlets inside vanity cabinets (upper and lower) in bathroom for dryer, and other accessories
Heated towel racks
Don't let them caulk the bottom of your toilet to the tile (which can hide potential leaks)
Make use of room in between wall studs and pony wall by turning it into extra storage- which you can never have enough of
Outdoor
Pre-wire for speakers (both indoor and outdoor)
Hot/cold outdoor water is good for washing pets
Motion sensor pre-wire for selected exterior lights
Keypad entry on garage door (and front door as well!)
Gas line to grill
Kitchen
Recess the fridge (there's nothing worse than a beautifully designed kitchen where the refrigerator juts out too far)
Pasta filler faucet near the stove top (so you don't have to lug the pots full of water from the sink to the stove top)